Sale!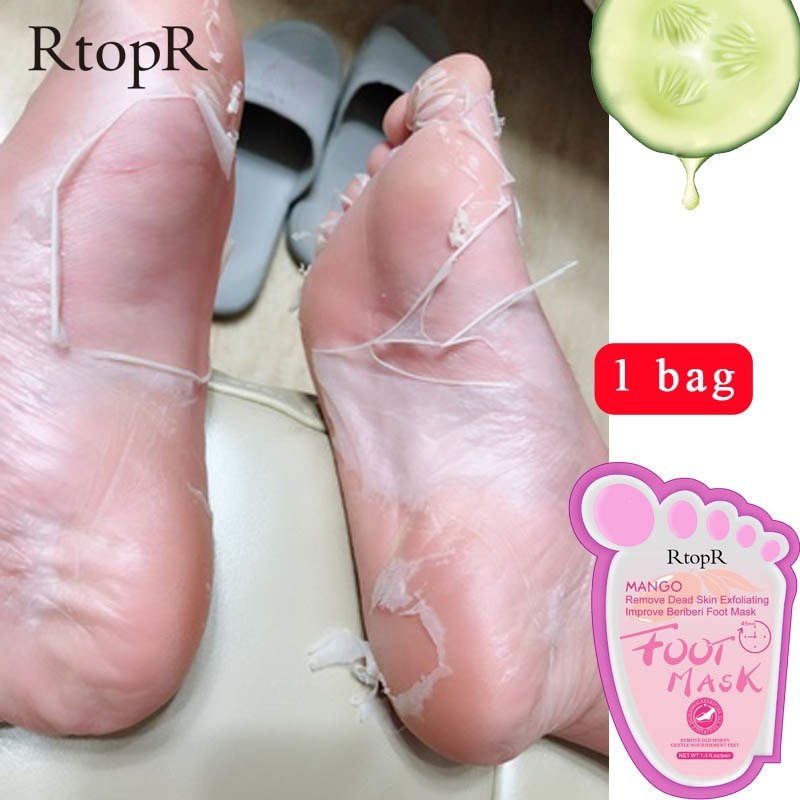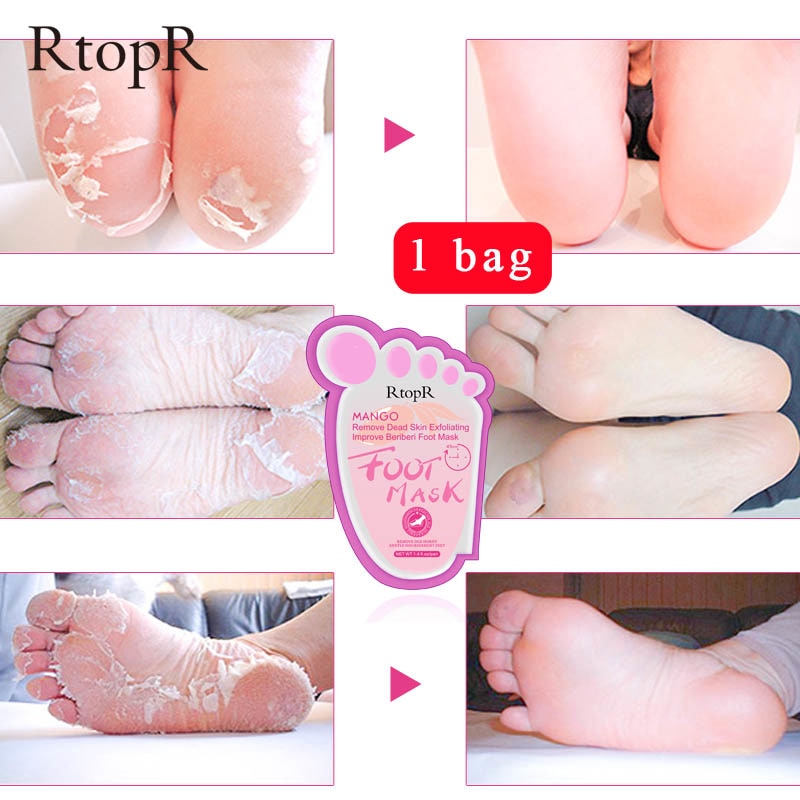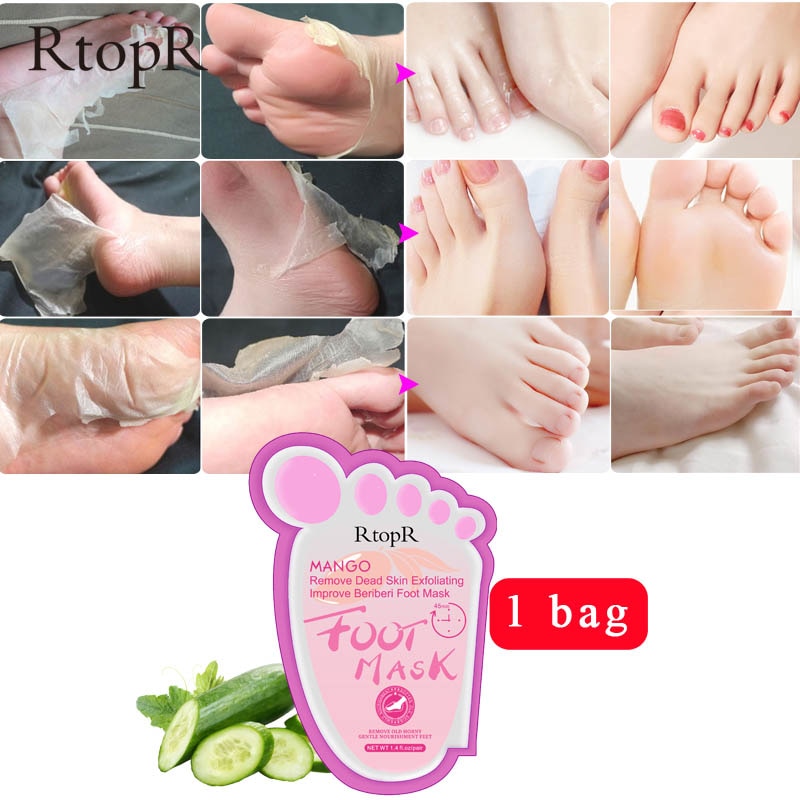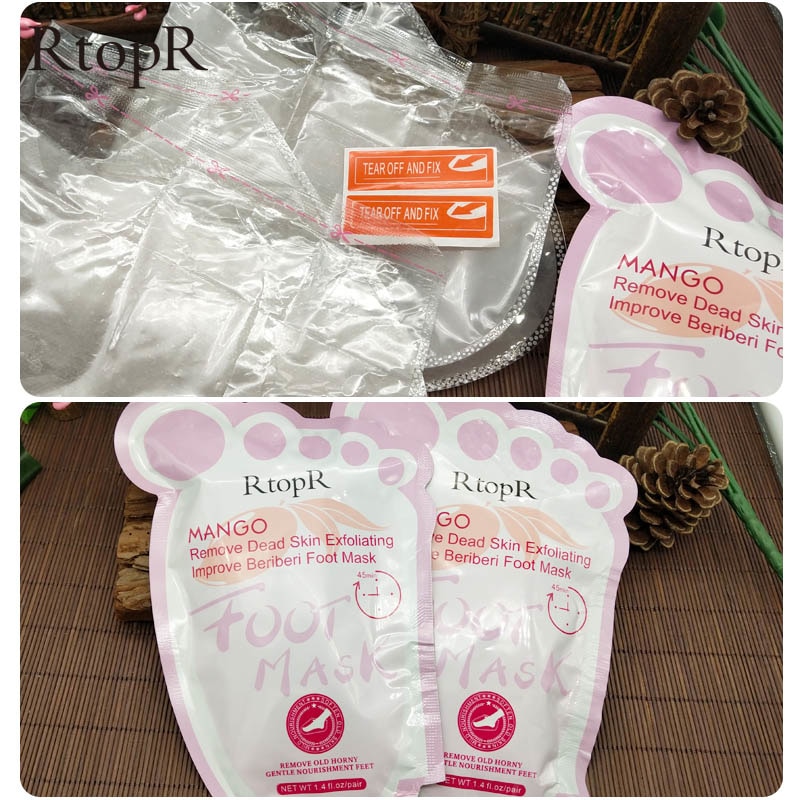 1Bag Mango Foot Mask Peel Dead Whitening Moisturizing
1Bag Mango Foot Mask Peel Dead Whitening Moisturizing Exfoliating Renewal Pedicure Remove Dead Skin Heel Socks Peeling Foot Care
Note: If you want to have super effect ,we suggest you wear foot mask ,keep it for 45-60 minutes,It is very Important!!!!!!!!!!!
Brand :RtopR
Package includes: 2pieces / lot , 2pieces=1 pair =1bag
Product Features: Using acetic acid and lactic acid, mango plant extracts are extracted and matched, and keratin cleavage is performed by unique proteolytic enzymes extracted from lactic acid, citric acid and cucumber.soften the calluses, remove the old horny,and clean dirt skin .at the same time, a variety of moisturizing and nourishing ingredients can be used to care for the skin of the feet, making the skin soft,smooth, preventing the skin rough and cracked, making your feet softer and more delicate like a baby.
Instructions:
1. Please carefully understand the use of this product, it is recommended to use hot water soak your feet or after the bathing, the effect will be better.
2. Take out the foot mask, firstly spread the essence in the bag, flatten evenly, then cut the mouth of the bag, and put on the bare foot (like wearing socks).
3. Put on the foot mask, and then put tight socks on the outside, so that the essence of the foot membrane close to the skin, (45-60 minutes).
4.After 45-60 minutes, take off the membrane and rinse your feet with water. (At this time, the feet are unresponsive).
5. Wait patiently for 4-7 days, then there will be a small peeling of the foot, (you can wash your feet properly during this period).
6. After starting peeling, soak your feet in hot water for 30 minutes at night It's better to soak your feet every day,This can speed up dead skin metabolism and make peeling faster.
7. This product will not hurt the new skin. The thick skin of the foot and the old man can be used continuously until it is removed. The use interval is once every 3 days.
99845 in stock